Active promotions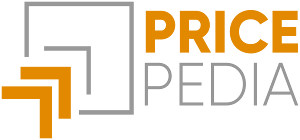 Promotion February 2023
10% discount for all new subscribers, by 28/02. Subscribe now!
Production Value Discount
Discount based on production value in 2021. To know the thresholds with the associated percentages, Contact us!
The PricePedia API is here! It allows you to download data from the platform directly into your information system. For more information Contact us.
Not registered
Signup
'ONE' Subscription
One/All Subscription
'ALL PLUS' Subscription
Access World Bank Forecasts
Access PricePedia Aggregate Indices
DataViz - Exchange Rate
DataViz - Heatmap
Access Conjunctural Indicators
Favorite products list
Procurement Intelligence PricePedia
Daily Data (Daily financial data)
History EU (Historical dynamics of commodity prices)
Last Price Data (Price of the contracts in the reference month)
Tool Should Cost (Compose your own cost index)
Custom Report
Tool Forecast (Building a Forecasting Model)
Last Price Scenario